Letter: Moss. IV,21.1 + T-S NS J241 + JRL Series B 4089 + T-S NS J240 + T-S 20.137 + T-S NS J1
Letter
Moss. IV,21.1

+

T-S NS J241

+

JRL Series B 4089

+

T-S NS J240

+

T-S 20.137

+

T-S NS J1
Input date
In PGP since 2004
Description
India Book II, 22a (T-S NS J240). See PGPID 5479.
Edition: Goitein, S. D.; Friedman, Mordechai Akiva
T-S NS J241 1r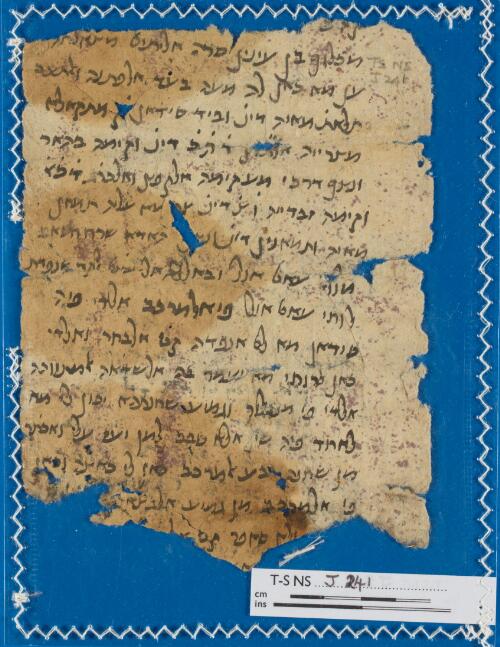 Transcription
S. D. Goitein and Mordechai Akiva Friedman, India traders of the middle ages : documents from the Cairo Geniza : India book (Leiden and Boston: Brill, 2008), vol. 2.
II, 22a
[... יו] קטעה אולוזן בהאר ונצף אלקימה
[בעד] כרג אלפרצה תסעין דינ ופי מרכב
אלנ[א]כדה ראשמת עלא ידי סיד[א]ן בן אבו אלפתח
מן אלפצה סת מאיה וה דראהםפ [ס]ער ה גיר
רבע בדינ אלתמן קדכ דינ ותלת
ועליה מצאלחה באבה מכלוף
T-S NS J241 1v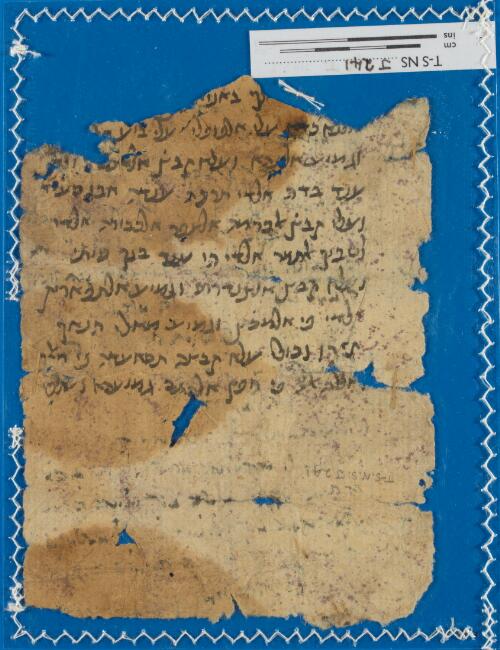 JRL Series B 4089 1 / 1 leaf, recto
JRL Series B 4089 1 / 1 leaf, verso
T-S NS J240 1r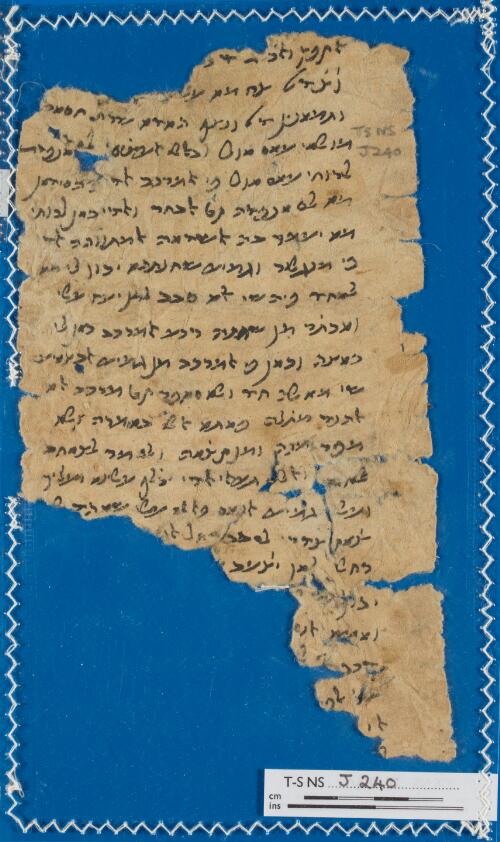 T-S NS J240 1v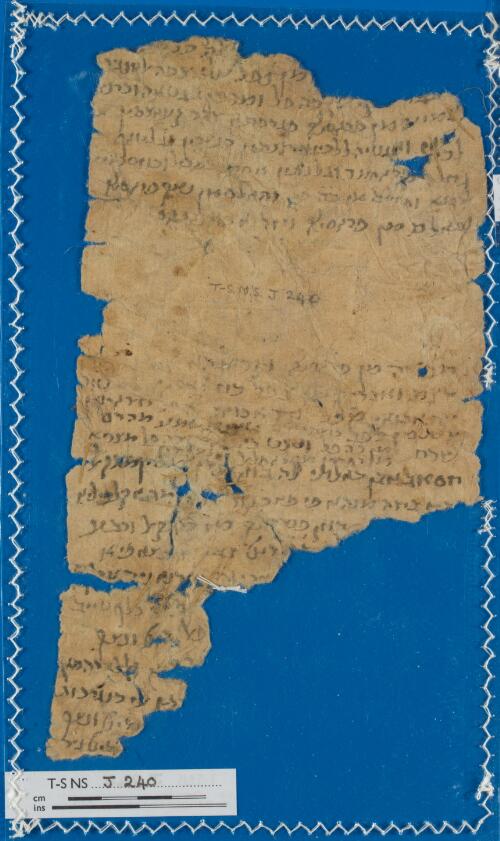 T-S 20.137 1r
T-S 20.137 1v

T-S NS J1 1r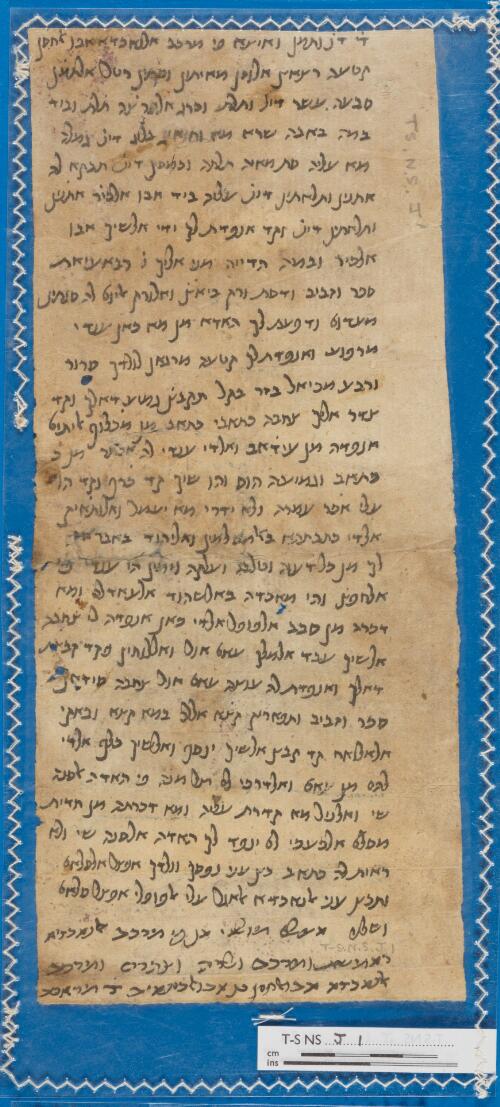 T-S NS J1 1v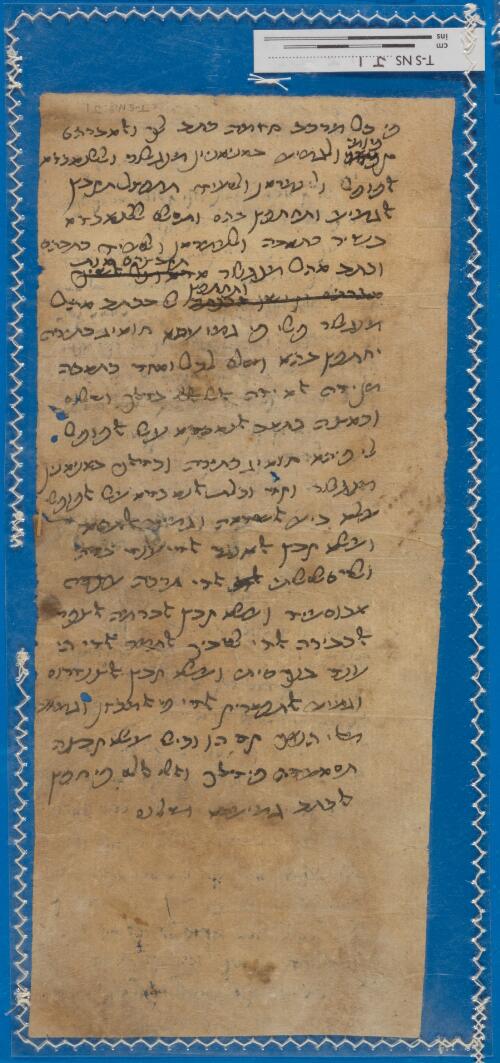 Image Permissions Statement