Legal document: CUL Or.1080 1.3
Legal document
CUL Or.1080 1.3
Input date
In PGP since 1989
Description
Ketubba (marriage contract), formulary, found inside of a Palestinian prayerbook. The booklet also contains formularies for a bill of divorce and the husband's instructions to the scribe and witnesses for issuing that deed. For the location, the bill of divorce gives "City X, adjacent to Ẓoʿan Miẓrayim (=Fustat), which is situated on the river Nile." There is also a poem dedicated to "our lord Evyatar (b. Eliyyahu)," who was the Gaon during the last two decades of the elevent century. There are eleven additional leaves from the same booklet in MS. Dropsie 211. Information from Mordechai Akiva Friedman.
Edition: Friedman, Mordechai Akiva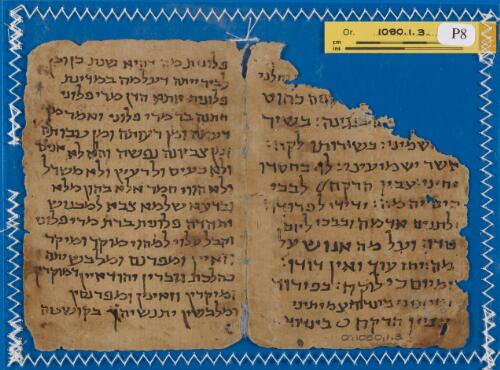 Transcription
Mordechai Akiva Friedman, Jewish Marriage in Palestine: a Cairo Geniza study, The ketubba texts (Tel Aviv: Tel Aviv University, Chaim Rosenberg School of Jewish Studies, 1980), vol. 2.
side a
פלונית מה דהיא שנת כן וכן
לבירייתה דעלמה במדינת
פלונית אתא הדן מרי פלוני
חתנה בר מרי פלוני ואמר מן
דעתה ומן רעותה ומן טבותה
ומן צביונה נפשה וה//ו//א לא אניס
ולא כעיס ולרעיץ ולא משדל
ולא הווי(!) חמר אלא בהון מלא
ובדעא שלמא צבא למכנוש
ית הדה פלונית ברת מרי פלוני
וקבל עלוי למהוי מוקר ומיקר
וזאיין ומפרנס ומלבש יתה
כהלכת גוברין יהודאיין דמוקרין
ומיקרין וזאינין ומפרנסין
ומלבשין ית נשיהון בקושטה
p2side b
וכן הדה פלונית ברת מרי
פלוני שמעת וקבלת על נפשה
דתהוי מוקרא ומיקרא ומש
ומשמש ופלחה קודם בעלה
בטהרה כהלכת נשייה כשירתה
בנתהון דישראל דמוקרן
ומיקרן ומשמשן ופלחן קדם
בעליהון בדכיו ובנקיו ורצת
והוות ליה לאנתו ולאמהון
דבנין כדת משה ויהודאי /
וקידש הדן מרי פלוני בר מרי
פלוני להדה קיריה פלונית
ברת פלוני במוהר דקבעון
מרינן רבני לבתולה מאתיים
ולאלמנה מנה ובמהר כך וכך
p3 side c
מנהון קדמו כך וכך וכך
וכך יהוון מא[[ק]]חרין עלוי
והרי דשילם לה כך וכך
דינארין דקדמותה דכן
אודון לה [[קדקדמותה]] \\קדמינן\\
דאשתלמון יתה מן ידוי
וזכה בה לאנתו ולאמהון
דבנין כתורה וכהלכה
ואשתייר עלוי כך וכך
דינארין חוב שריר ובריר
ואילין מה דאעלת עמה
מן בית אבהתה / ומנהום
מן יקול ארסתי לי ומקודשת
לי אנתי פלונית בת פלונית בהדן
p4 side d
כוסה ובמה דאת בה כתורה
וכהלכה כדת משה וישראל
וינאולה טרף אל כתובה
ויסקי אלחתן מן אלכאס
וידע לה אל כתובה וידכול
יסקי אל כלה אל כאס
ויקול לה סאבי הדין כוסה
והדין כתובה לתהוא לי
ותעלין בהון לאנתון ברשותי
בה לי לא\\י\\שה כתורה וכהלכה
כדת משה וישראל קידושים
גמורים יבנו ויצליחו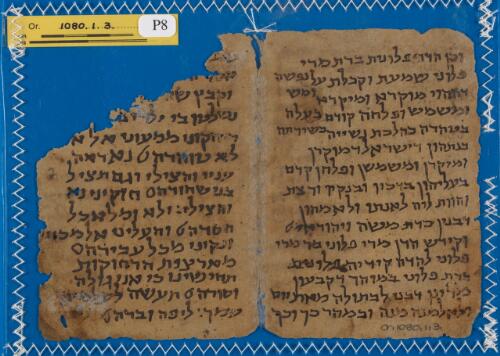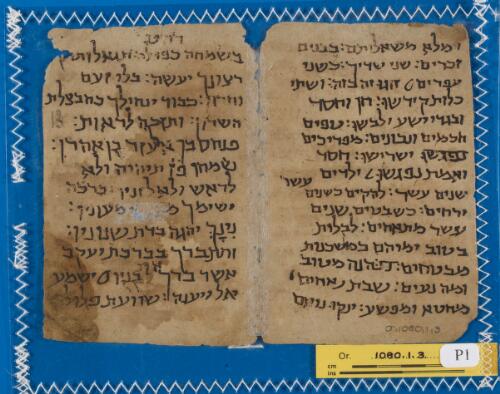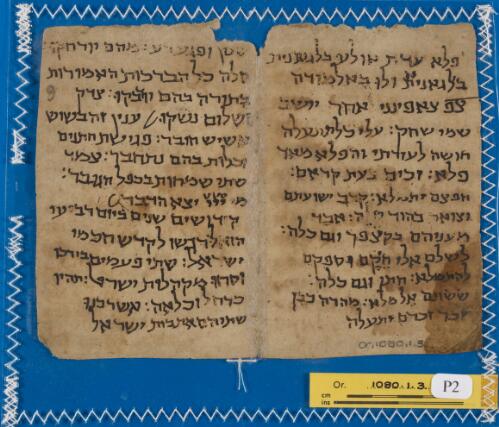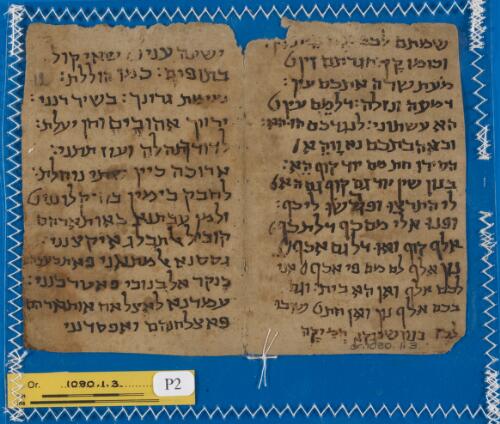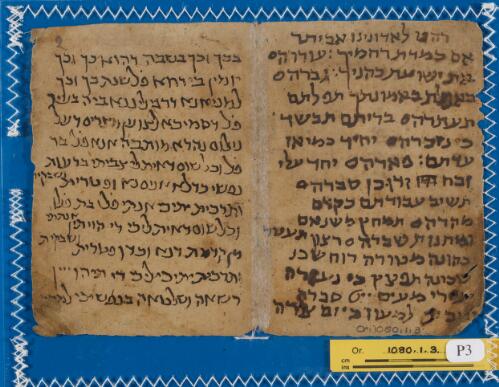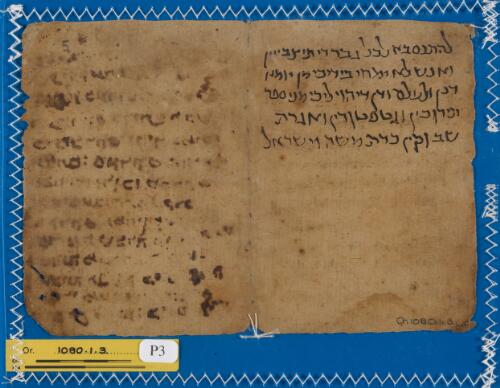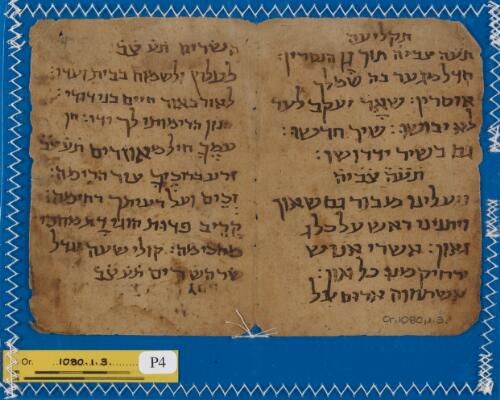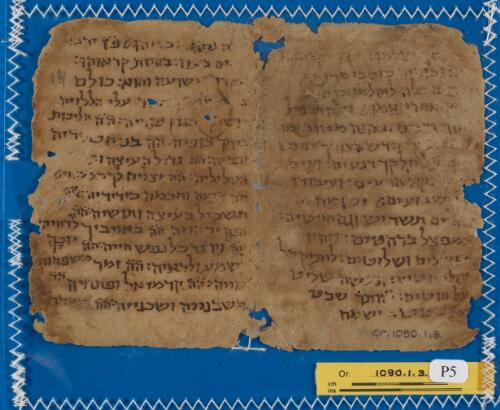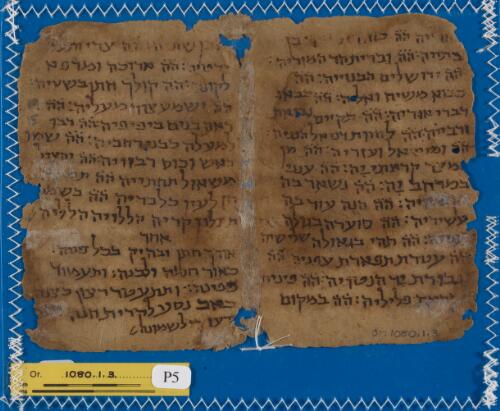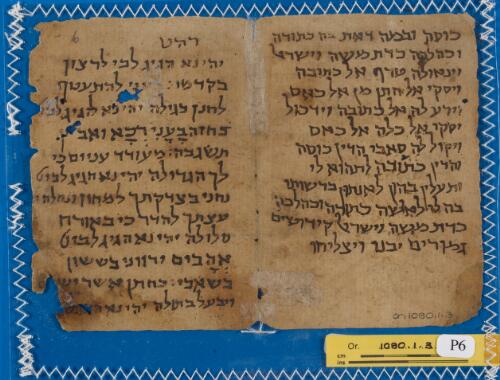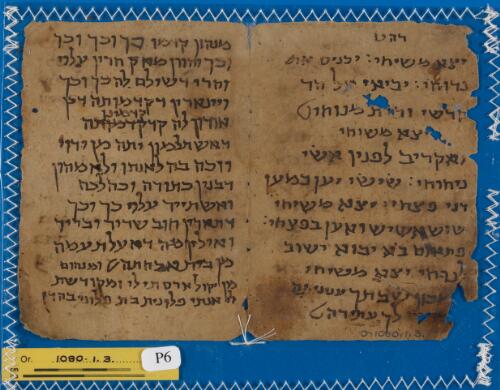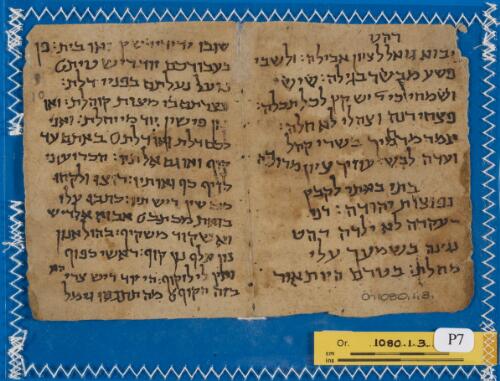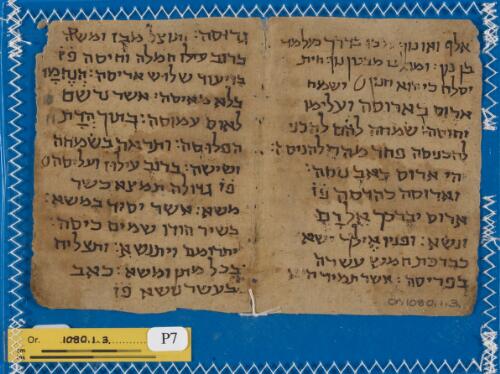 Image Permissions Statement

CUL Or.1080 1.3: Provided by Cambridge University Library. Zooming image © Cambridge University Library, All rights reserved. This image may be used in accord with fair use and fair dealing provisions, including teaching and research. If you wish to reproduce it within publications or on the public web, please contact genizah@lib.cam.ac.uk.