Legal document: T-S 13J7.17
Legal document
T-S 13J7.17
Input date
In PGP since 2017
Description
Litigation in court concerning an inheritance, in Damsis. The two heirs Halal b. Ḥalfon and Abu al-Karam b. Ḥalfon are the litigants.The former accuses the latter of dishonesty. Verso: Yeshua b. Ali witnesses to the effect that the pawn he had was redeemed by Abu al-Karam for 10 dinars. (Information from Goitein's index cards) VMR
T-S 13J7.17 1r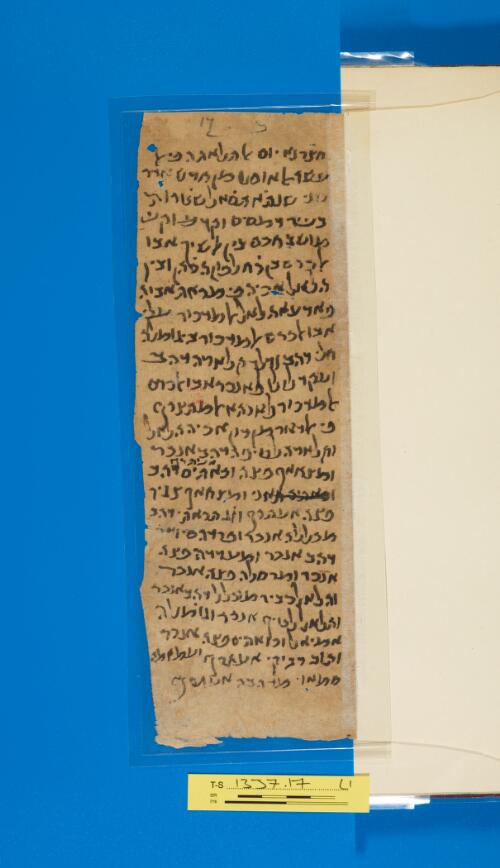 Transcription
S. D. Goitein, unpublished editions.
חצרנא יום אלתלאתה פי אל
עשר אלאוסט מן חדש אדר
שני סנת תסא לשטרות
בעיר דמסיס וקד [[ע]] וקע
מושב חכם בין אלשיך אבו
אלכרם בן ר חלפון הכהן ובין
הלאל אכיה פי מראת אביה
פאדעאה הלאל אלמדכור עלי
אבו אלכרם אלמדכור בגומלה
חלי דהב ודלך קלאדה דהב
ועקד לולו פאנכר אבו אלכרם
אלמדכור לאנהא (צ"ל: לאנה) אלמתצרף
פי אלדאר מן דון אכיה הלאל
וקלאדה לטיפה דהב אנכר
ומצחאף פצה וכאתים //אעתרף [כאתים] // דהב
[[וכאתים תאני]] ומצחאף צגיר
פצה אעתרף וזג (צ"ל: וזוג) תראכי (?) דהב
מכללה אנכר ופרדה סיואר
דהב אנכר ומעדדה פצה
אנכר ומרסלה פצה אנכר
והלאל כביר מוכלל דהב אנכר
והלאל לטיף אנכר וגומלה
אמיאל וכואתים פצה אנכר
ותוב דביקי אעתרף ועמאמה
סמאוי מדהבה אעתרף
b-right
ובכנוק אעתרף ביה דאוד
וענד דאוד שעריה כצרה
ואדעא הלאל עלי אבו אל
כרם אלמדכור אנהא תרך
אבוה ארבע מאיה דינאר
עין וורק פאנכר אבו אלכרם
אלמדכור וסתה ארטאל
חריר אעתרף ברטלין וכסר
ומאיה וכמסין דמאויה נביד
ומוגודהא ארבעון ולאגייתין
פסאלנא הלאל אלמדכור
בקא לך דעוא פקאל מא
בקא לע דעוי ניסתמו טענותיו
וכאן דלך יום אלתלאתה
פי אלעשר אלאוסט מן חדש אדר
שני רשותיה דאדוננו שמואל
הנגיד הגדול יהי שמו לעולם
כירח יכון עולם יצחק בר
משה נע
יוסף בר יפת נע
אלעזר ביר עמרם נע
שלמה הכהן ביר' יוסף הכהן נבע
b-left
ופי אלמו]שב בעינה
אעתרף] אבו אלכרם אלמדכור
מן גומלה אלנכסים אלתי
אנכרהא באלזוג תראכ.
ופרדה סיואר לאנהא היא
מודועא קבל מות אבוה
וקבצהא בעד מות אבוה
ואלשאהד מר ור סעדיה
בר מנשה נע ושהד מר
ישועה הזקן בר עלי נע
המלמד אנהא כאנת
מרהונא ענדי עלי עשרה
דנאניר וקבצהא מן ענדי
ומא נערף אן כאן קבצהא
קבל מות אבוה או בעד מות
אבוה לאני כנת מריץ
ובדלך שהאדה בין ידינא
עלי אבו אלכרם בעד אנכארה
פי אלמושב פיהא ופי גירהא
יצחק בר משה נע
שלמה הכהן ביר' יוסף הכהן נבע
אלעזר ביר עמרם נע
T-S 13J7.17 1v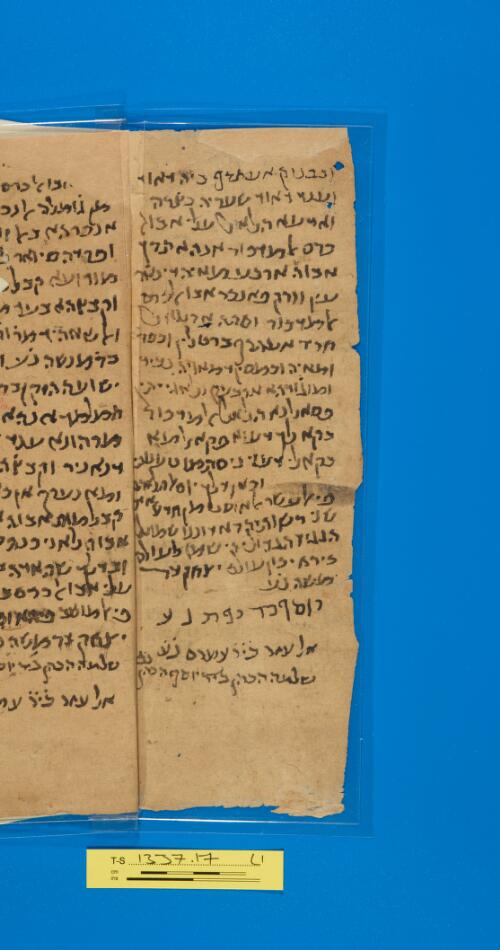 T-S 13J7.17 2r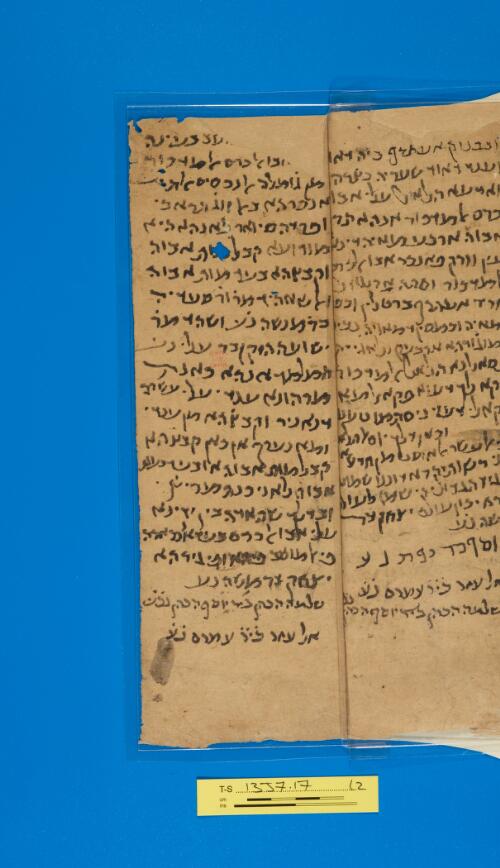 T-S 13J7.17 2v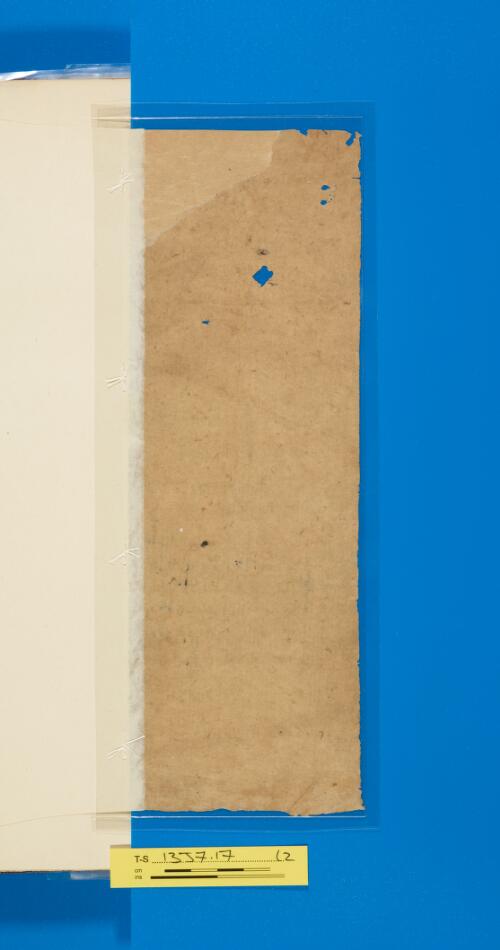 Image Permissions Statement

T-S 13J7.17: Provided by Cambridge University Library. Zooming image © Cambridge University Library, All rights reserved. This image may be used in accord with fair use and fair dealing provisions, including teaching and research. If you wish to reproduce it within publications or on the public web, please contact genizah@lib.cam.ac.uk.