Legal document: T-S 13J6.23
Legal document
T-S 13J6.23
Input date
In PGP since 1990
Description
Fragmentary record of communal dispute in which Shelomo ha-Kohen, Head of the the Yeshiva, became involved; written in Fustat.
T-S 13J6.23 1r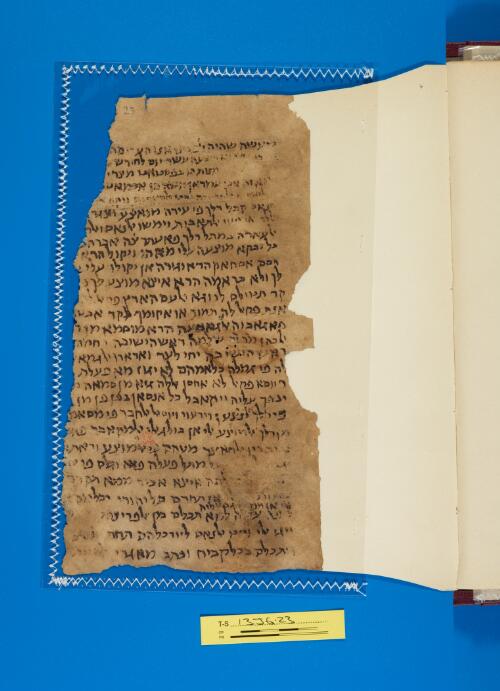 Transcription
S. D. Goitein, unpublished editions.
מעשה שהיה לפנינו אנו העדים ה[
בשבת שהוא תשעה עשר יום לחודש [
ל]מנות בו בפסטאט מצרי[ם
.א.ה אבי עמראן משה בן אסמאע[יל
... .... ... .... אלתאבות ווקפ.
.נא. קבל דלך פי עידה מואצע ו...
... ארפעו אלתאבות וימשו אלנאס ואל[
אלעאדה במתל דלך פאעתרצה אברה[ם
בל יבקא מוצעה עלי מא הו ויקול הדא [
רסם אסחאק הדא וגירה אן יקולו עלי [
לך ולא כראמה הדא איצא מוצע לך [
קד תטילם ל.ו גא אלעם הארץ פסאלה [
אנת פקאל לה תמור או אקומך לקד אבט[
פאגאבוה אלגמאעה הדא מוסמא מן ר[
ואלהכהן מר ור שלמה ראש הישיבה .חמה [
ראש הישיבה בה יחי לעד ואראדו אלגמא[עה
לה פי גמלה כלאמהם לא יגוז מא פעלת [
ר יוסף פקאל לא אחסן אללה גזא מן סמאה מ[
יכפף (?) עליה ויקאבל כל אנסאן בפן פן מן [
פי דלך //אן// תצען וירעור ויוסאל אלחבר פי מסאמ[חה
מן דלך אלמוצע אלי אן בולג אלי אלמקאבר פא[
בבית דין אלחאצר מעהם פי אלמוצע וראת[
]ל מתל פעלה פיא (?) וכלם פי [
]לתה איצא אכיר ממא תקדם [
] אן תחרם כל יהודי בכלמה [
ה עד[ ]ה //אן ממ..... עליה// למא תכלם מן אלפריצות [
ויגי אלי וסט אלנאס ליודכלהם תחת [
ויתכלם בכל קביח וכתב מא גרי [
T-S 13J6.23 1v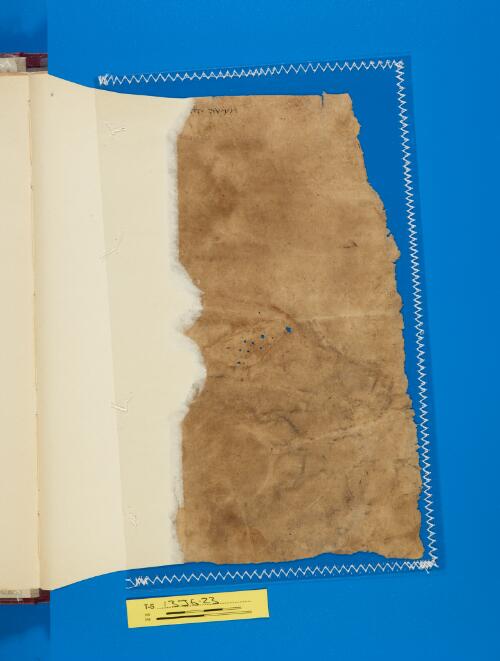 Image Permissions Statement

T-S 13J6.23: Provided by Cambridge University Library. Zooming image © Cambridge University Library, All rights reserved. This image may be used in accord with fair use and fair dealing provisions, including teaching and research. If you wish to reproduce it within publications or on the public web, please contact genizah@lib.cam.ac.uk.